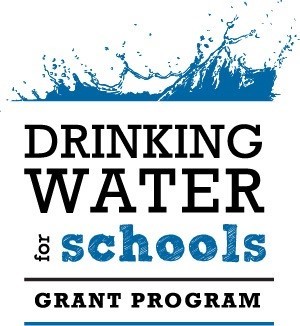 Apply Now for Drinking Water for Schools Grant Program
Corrie Pelc
Wednesday, January 17, 2018
The State Water Resources Control Board (State Water Boards) is currently accepting applications for their Drinking Water for Schools Grant Program.
$9.5 million in grant funds is available for eligible projects improving drinking water quality and/or access on public school campuses in disadvantage communities
$500,000 is available for Technical Assistance for qualified candidates needing assistance with filling out the grant application, conducting site assessment for best corrective solution, and conducting operation and maintenance.
Eligible project types include, but are not limited to, new or replacement water bottle filling stations or drinking water fountains, new point-of-entry or point-of-use water treatment devices, and the replacement or repair of drinking water and plumbing fixtures to address lead contamination. The new program also covers the purchase of bottled or hauled water as an interim solution while a permanent fix to a drinking water issue is being implemented.
Minimum grant amount is $25,000 per applicant
Maximum grant amount is $100,000 per applicant
Eligible applicant can be a single school, entire District, or a County Office of Education applying for multiple Districts in their jurisdiction.
No match requirement for this grant!
More information regarding this Grant Program could be found on the Program webpage: https://www.waterboards.ca.gov/water_issues/programs/grants_loans/schools/

Lead Sampling of Drinking Water in California Schools
Division of Drinking Water (DDW) in collaboration with California Department of Education, has taken initiative to begin testing for lead in drinking water at all public K-12 schools
In January 2017, the Division issued permit amendments to community public water systems serving K-12 schools requiring them to collect and analyze up to five water samples at each K-12 School that requests sampling be done
With the permit amendment, DDW has received results for 1,441 out of approximately 14,000 K-12 schools in California
AB 746 was passed and signed by the Governor on October 13, 2017 and went into effect on January 1, 2018. The bill requires that community water systems test all public K-12 schools for lead before July 1, 2019.
For more information on the Lead Sampling of Drinking Water in California Schools Program, click here.