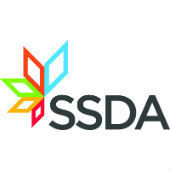 SSDA Seeks New Executive Director
Corrie Pelc
Wednesday, January 09, 2019
SSDA Executive Director Debra Pearson is retiring in June 2019. The SSDA Executive Committee is currently accepting applicants for the position of executive director.
The Executive Director position reports directly to the Executive Committee and is the key leader of the Small School Districts' Association. The Executive Director is responsible for overseeing administration, implementing programs, and following the strategic plan/ mission of the organization. Other key duties include fundraising, marketing, and outreach to other organizations. This is a full-time position that works out of the SSDA Sacramento office, with travel throughout the state required. Salary competitive and negotiable depending on experience.
Click here to download an informational flyer, which includes further information on the position and the application and selection process.
Interested applicants must submit all of the following documents on or before 5:00 pm PST on Thursday, February 28, 2019.