EDIT MAIN
Platinum Sponsorship:
Alma
503-477-4936
douglass.mabry@getalma.com
www.getalma.com
Rethink SIS.
Alma's integrated Student Information System empowers learning communities with future-ready software platform prepared to take on today's challenges and tomorrow's opportunities.
Impressively designed and easy to use, Alma provides the industry's best student information system, including: enrollment and registration, student demographics, attendance, advanced scheduling, discipline, grades, state reporting, custom report cards, parent portal, student portal, standards-based and traditional gradebook, reporting, custom form builder and much, much more.
One platform. Hundreds of features. Limitless insight.
---
Platinum Sponsorship: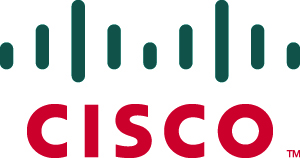 Cisco Systems, Inc.
170 West Tasman Drive
San Jose, CA 95134
(775) 741-1068
www.cisco.com
Imagine a fully digital school. Students with mobile devices learn anywhere and at any time and can connect to other students around the world. Students with long-term illnesses still attend classes and interact with classmates and friends. Teachers engage with them in classes and online communities or through interactive video and virtual demonstrations. Online resources complement traditional instruction, creating global classrooms and blended learning environments. WiFi, sensors, and analytics connect the campus with a digital overlay that dramatically improves operational efficiency, while creating a safe and secure campus. This is the power of digitization with Cisco Education.
---
Platinum Sponsorship:
EvaluWise
2705 McDonough St.
Joliet, IL 60436
(510)325-1946
abui@evaluwise.org
www.evaluwise.org
Built from the ground up by administrators and teachers who understand the real-world demands of educators. EvaluWise® teacher evaluation software and app is the single most effective digital tool for streamlining and improving the teacher evaluation process, regardless of the evaluation model you are using.
---