EDIT MAIN
Platinum Sponsorship:

Capitol Advisors Group, LLC
925 L Street, Suite 1200
Sacramento, CA 95814
(916) 557-9745
www.capitoladvisors.org
Capitol Advisors Group is a team of experts in California politics, education policy and finance, legislative strategy, and public affairs. Over the course of our collective careers we have been helping clients, school agencies, professional associations, industry/private sector interests, and non-profit organizations succeed in achieving important outcomes in California.
---
Platinum Sponsorship:

Orgametrics
333 Washington Ave. N, Ste. 300
Minneapolis, MN 55401
855.572.5446 (855.57.ALIGN)
orgametrics.net
We help leaders ensure the success of their organization through alignment to Mission/Vision/Strategic Plan. We use the Orgametrics® tool to measure current alignment and share data to pinpoint specific patterns and areas of need within the organization. Throughout our partnerships, we support leaders by utilizing data across the entire organization and best practices from successful leaders in private and public sector organizations.
Data shows us that the higher degree of alignment an organization has, the higher the level of performance they are achieving on their key success metrics. By helping organizations improve alignment, we are helping organizations improve performance.
---
Platinum Sponsorship: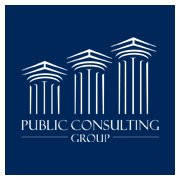 Public Consulting Group, Inc.
148 State Street, 10th Floor
Boston, MA 02109
(775) 313-3121
www.publicconsultinggroup.com/education/
PCG Education has been providing research-based high-quality K-12 solutions to more than 5,000 small school districts across the country for over 30 years.
---