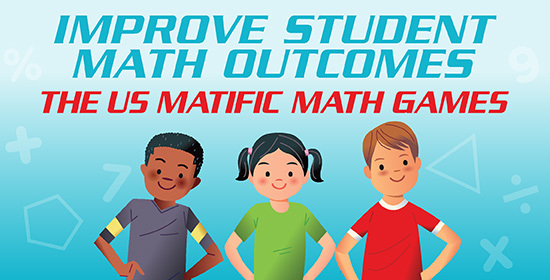 Register Now for the 2018 Matific Math Games!
Corrie Pelc
Wednesday, January 31, 2018
Matific, an online K-6 math resource, has opened registration for the 2018 Matific Math Games! The Matific Math Games will give students and educators free access to the entire award winning Matific platform, from February 14 to February 28, 2018.
The Matific Games is designed to help improve student math outcomes while also giving schools in your district the chance to win over $50,000 in cash and prizes - including a grand prize of $15,000 CASH!
Activating your Matific Math Games account is easy:
Register your school or district
Submit your student lists (don't worry, the Matific Games are compliant with national and local student privacy standards)
Let students engage with fun, rigorous and effective math practice

If you have any questions, please email games@matific.com