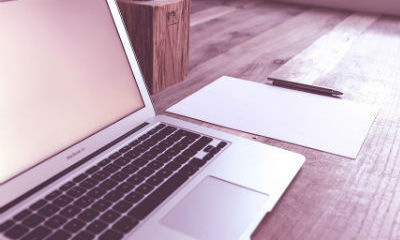 Register Now for SSDA's Spring Webinars!
Corrie Pelc
Tuesday, December 05, 2017
Register for our upcoming 2017-2018 webinars online:
Registration Fees:
District Package Plan/Elite COE Members: FREE!
Basic District/COE Members: $35
Non-Members: $75
April 10, 2018
Major Policy Debates in Sacramento
Presenters: Barrett Snider and Lee Angela Reid, Capitol Advisors
3pm-4pm
Capitol Advisors Group will explore the major legislative and administrative debates active in Sacramento for 2018. Topics will include key conversations within the State Legislature and State Board of Education around issues like special education, charter schools, and accountability, among others.
May 21, 2018
May Revise
Presenters: Barrett Snider, Capitol Advisors
3pm-4pm
The May Revision is the formally released revision of the Governor's budget proposal that incorporates updated figures and assumptions based upon the most current revenue and expenditure numbers generated by the Department of Finance. The revision typically contains modifications to the Governor's January policy proposals as well as entirely new ideas. The webinar will evaluate the revised proposal in the context of its impact on school funding and policy as well as providing a detailed review of the recommendations for Proposition 98. The session will be led by Capitol Advisor's advocacy team.
June 22, 2018
State Budget Act
Presenters: Abe Hajela, Capitol Advisors
2pm-3pm
The annual budget ritual culminates in the passage the State Budget Act each year followed by action by the Governor who possesses line-item veto authority. The enacted budget is the subject of this webinar and provides excellent detail small school districts need to firm up their fiscal planning for the year. Final numbers along with any new statutory requirements and programs are an essential part of the Budget Act that school officials need to incorporate into local budgets and programs. Capitol Advisor's budget and fiscal advocates will present this not-to-miss session.