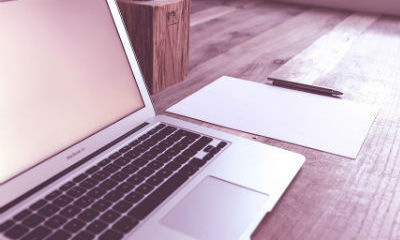 Register Now for SSDA's 2017-2018 Webinars
Corrie Pelc
Register for our upcoming 2017-2018 webinars online:
Registration Fees:
District Package Plan/Elite COE Members: FREE!
Basic District/COE Members: $35
Non-Members: $75
December 12, 2017
LAO Fiscal Forecast
Presenters: Abe Hajela & Gerry Shelton, Capitol Advisors
3pm-4pm
The non-partisan Legislative Analyst's Office annually produces an updated five-year fiscal outlook that will be issued again in November. Our webinar will take an in-depth look at the report and its implications for the current and next fiscal year budgets. The report includes an economic forecast, projections of revenues and an assessment of baseline expenditures across the state budget. There is always a section addressing potential impacts on Proposition 98 which many schools begin to consider among the various assumptions needed to build local school budgets. Capitol Advisor's team of seasoned fiscal experts and advocates will lead this informative session.
December 13, 2017
Changes in Law for 2018
Presenters: Barrett Snider and Derick Lennox, Capitol Advisors
3pm-4pm
Barrett Snider and Derick Lennox from Capitol Advisors Group will provide attendees with details of some of the recent changes in law affecting schools in 2018. Topics include new laws related to charter schools, DACA, feminine products, lead testing, human resources, firearms on campus, and school district reserve cap, among other topics.
January 17, 2018
State Budget
Presenters: Barrett Snider and Derick Lennox, Capitol Advisors
4pm-5pm
The annual state budget adoption process kicks off every January with the introduction of the Governor's proposed budget for the following fiscal year. As an initial budget plan, it is filled with estimates and even political variables that are almost guaranteed to change once the tax revenue in April and other issues become more certain. Despite the tentative nature of the plan, it sets a general tone for the fiscal debate that follows and frames the key issues that will be the focus of the administration. Given the overwhelming dependence school districts have on state funding, this webinar provides an important outlook on the impact of the Governor's plan for K-12 education and small school districts in particular.
February 2018
Layoff – Tips & Reminders
Presenters: Eric Stevens, Girard, Edwards, Stevens & Tucker LLP
3pm-4pm
February marks the time of year when districts need to be mindful of the requirements in law regarding layoffs and personnel issues. This session provides an overview of statutory requirements and tips on key issues that small school districts need to consider.
March 6, 2018
Threats to Retirement Security – The Need-To-Know Update on STRS & PERS
Presenter: Derick Lennox, Capitol Advisors
3pm-4pm
Description With employer contribution rates continuing to crowd out district budgets, we break down the basics and the latest on where retirement costs are heading. We will get into the details and leave you fully up to speed, but no prior knowledge on the complexity of CalPERS and CalSTRS is necessary to join the conversation.
April 10, 2018
Major Policy Debates in Sacramento
Presenters: Barrett Snider and Lee Angela Reid, Capitol Advisors
3pm-4pm
Capitol Advisors Group will explore the major legislative and administrative debates active in Sacramento for 2018. Topics will include key conversations within the State Legislature and State Board of Education around issues like special education, charter schools, and accountability, among others.
May 21, 2018
May Revise
Presenters: TBD
3pm-4pm
The May Revision is the formally released revision of the Governor's budget proposal that incorporates updated figures and assumptions based upon the most current revenue and expenditure numbers generated by the Department of Finance. The revision typically contains modifications to the Governor's January policy proposals as well as entirely new ideas. The webinar will evaluate the revised proposal in the context of its impact on school funding and policy as well as providing a detailed review of the recommendations for Proposition 98. The session will be led by Capitol Advisor's advocacy team.
June 2018
State Budget Act
Presenters: TBD
The annual budget ritual culminates in the passage the State Budget Act each year followed by action by the Governor who possesses line-item veto authority. The enacted budget is the subject of this webinar and provides excellent detail small school districts need to firm up their fiscal planning for the year. Final numbers along with any new statutory requirements and programs are an essential part of the Budget Act that school officials need to incorporate into local budgets and programs. Capitol Advisor's budget and fiscal advocates will present this not-to-miss session.